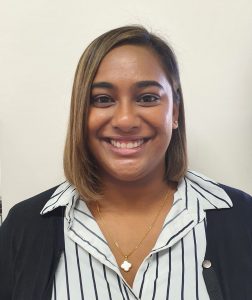 Nikita has been working in the disability sector for more than 5 years and has a social science background. She is focused on supporting participants by building their capacity and working toward their goals. Nikita will be providing Support Coordination in the Victoria office located in St Kilda (Suite 3.02, Level 3, 448 St Kilda Road, Melbourne VIC 3004) and will be able to provide Support Coordination to participants located in Metro and Regional parts of Victoria. 
We spoke with Nikita to find out more about Support Coordination:  
What is the responsibility of a support coordinator? 
The responsibility of the support coordinator is to build the participant's capacity whilst connecting them to suitable service providers that will assist them in working towards their goals. The support coordinator will assist the participant in accessing mainstream supports and will communicate with providers on the participants behalf.  
Who might consider Support Coordination? 
 Every participant that has NDIS funding. Every participant is entitled to having a support coordinator who will assist them in implementing their plan but unfortunately, few participants and carers are aware of this. A participant can ask for support coordination funding to be added to their NDIS plan during their implementation meeting or plan review. This support is vital as many participants who don't have support coordination don't end up utilising their funding and then in the review, it gets reduced.   
What does support coordination mean to you, why is it such an important service?  
To me, it means supporting and advocating for vulnerable people in the community. There are many people that get stuck in the process of implementing their NDIS plan and if they had the support of a support coordinator, their whole experience would be more positive and easier. Support coordination is a very important service for any participant or their representative because it is about building their capacity about NDIS and if you don't know how NDIS operates or what to do, you can get very confused. 
If you would like a member of our team to contact you to discuss support coordination, please click here to complete our Contact Form, or call us on 1300 467 017.